Community projects
We all need connection with others and with the world around us.  Community based projects offer opportunities for people to come together, learn some new skills and enjoy making connections.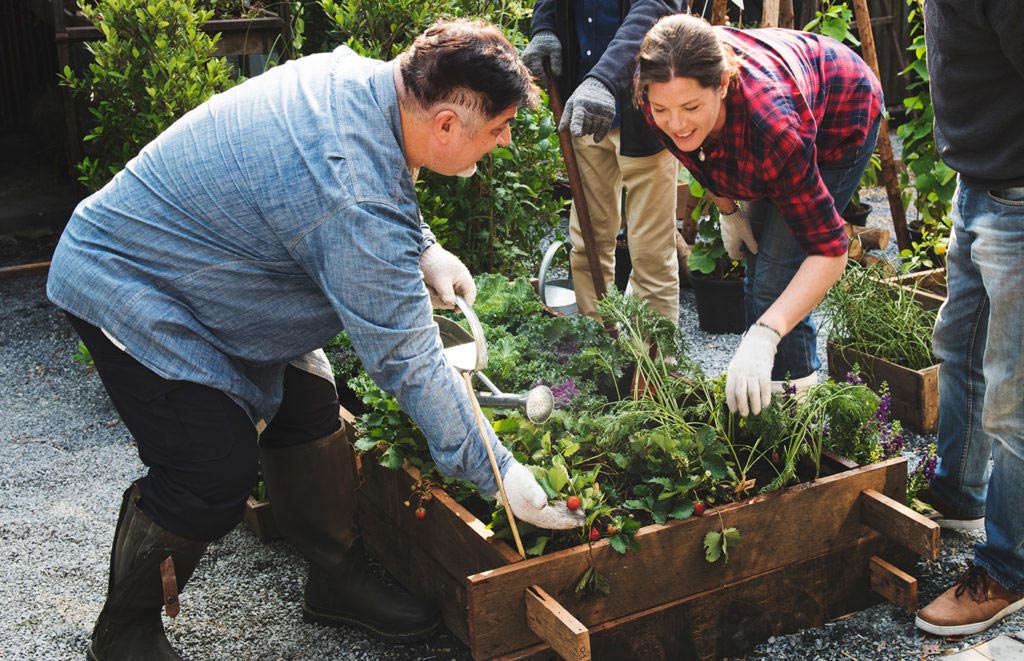 Community Garden Project in Bargoed
We work with a community organic gardening project based in Bargoed called TARAGGAN. TARAGGAN brings people of all backgrounds and parts of the community together, helping people to connect with nature, teaching allotment and gardening skills all whilst selling organic produce at very reasonable prices to the local community. TARAGGAN always welcomes donations scrap wood, seeds and soil. If you would like to enquire about the project or make a donation please get in touch on connect@platfform.org
Food Co-op in Blackwood
The Food Co-op is a weekly get together at our Blackwood office, offering a warm welcome, refreshments, opportunities to catch up, find out about local services and events and organic fruit and vegetables at a bargain price.
Creative Pottery Project in Cardiff
We have recently been working with Cardiff Pottery Workshops Foundation, to bring the positive aspects of pottery into more people's lives, engaging the community in a friendly and welcoming environment.