Community projects
We all need to connect with others, and to feel part of the world around us. Our community projects give people the chance to come together, learn new skills and hobbies and enjoy spending time with each other – whatever their confidence level.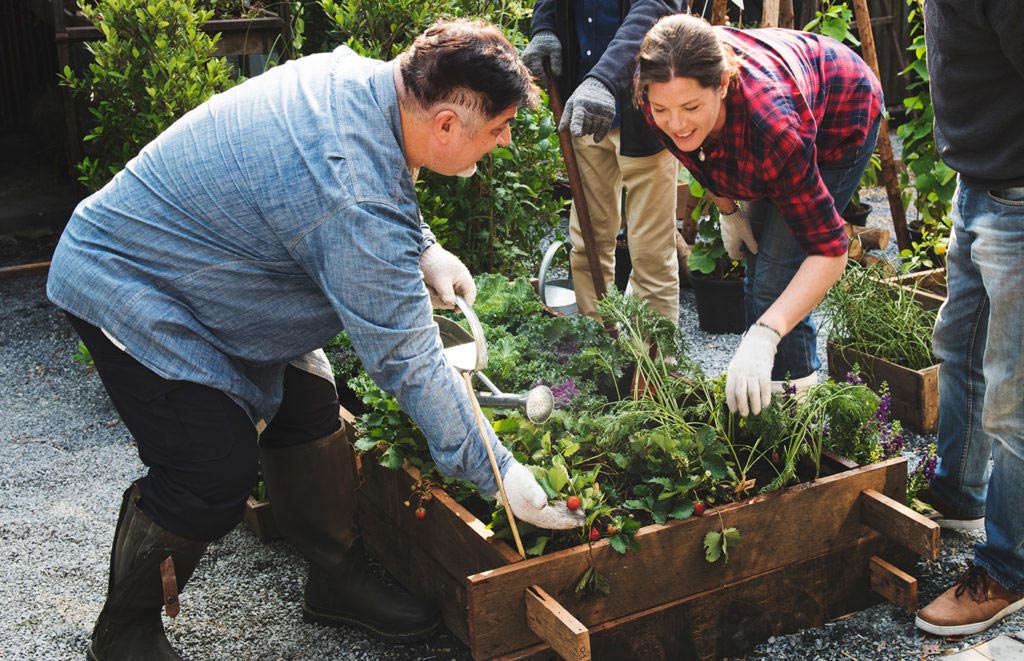 Gwent
The Welcome Space
Be yourself in a friendly place
The Welcome Space is a relaxed, no-pressure weekly get together. People come along to chat (currently online only) in a friendly atmosphere and there's optional crafts, music, creative projects and wellbeing courses.
There's a Food Co-Op, so fresh fruit, vegetables and other produce are available at affordable prices. We also work alongside Taraggan Community Garden in Bargoed, so there are chances to get your hands dirty and be surrounded by nature.
Build your confidence at your own pace, and in your own way.
Want to come along? When you feel ready, drop in (online, get in touch on the details below for joining information) at any time between 10:00am – 12:30pm, every Tuesday (except Bank Holidays) at Unit 2C Foxes Lane, Oakdale Business Park, Oakdale, Blackwood NP12 4AB.
To chat to us about it first, call  01495 245802 or contact connect@platfform.org
---
Bargoed
Community Garden
We work with Taraggan, a community organic gardening project based in Bargoed. Taraggan brings people of all backgrounds together, helping them to learn allotment and gardening skills, grow great organic produce, and connect with nature. The produce grown is then sold to the local community at good prices, so the gardener's good work goes further.
Taraggan always welcomes donations of scrap wood, seeds and soil. If you would like to get involved with the project, or make a donation, please get in touch:
---
Cardiff
Creative Pottery Project in Cardiff
We have recently been working with Cardiff Pottery Workshops Foundation, who bring the positive aspects of pottery into more people's lives. It's a relaxing and rewarding hobby in a friendly and creative environment – a great way to connect with your community.